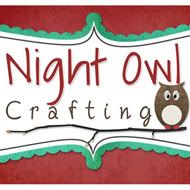 Here are this week's questions!
These are a repeat from week #14
1. Do you type on a keyboard the correct way or do you peck like a cute little chick?
I type on the keyboard unless the space in front of my keyboard is overflowing.
2. Typically how long does it take you to get ready in the morning?
For work - about 15 minutes, For nice dress up events about 30 minutes
3. Do you prefer lip gloss or lipstick?
I only use chap-stick
4. Do you take clothes to the dry cleaner or wash them yourself even if they say dry clean only?
I own no dry clean only, but would take them to the dry cleaner's
5. Do you prefer Wal Mart or Target.
Hmm...Wal Mart for everyday/grocery, Target for seasonal/gifts/dollar section